Different Eye Care Center, Same Commitment to Exemplary Care

While Dr. Sam Johansen is known for assisting patients at [company_name], he lends his professional services to an additional eye care center in Newberry SC. If you're in need of eye care services on days when the Ninety Six eye care center is closed, we hope you'll stop by and see us at our new practice location in Newberry.
Dependable Eye Care Services for All
You can expect the same customer service-focused business approach at the Newberry location that you receive at the Ninety Six location. Specific eye care services and conditions we treat at the eye care and vision center include:
Cataracts
Glaucoma
Far/Nearsightedness
Dry eye treatment
Lenses, eyeglasses frames, contact lenses
Eye exams
Blue vision protection
LASIK management/co-management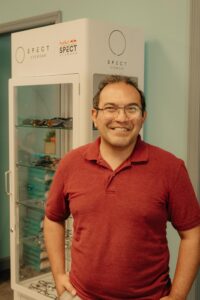 Dr. Johansen is committed to treating as many patients in the local area as possible, each of whom will receive top notch services provided through the most cutting edge technology and techniques in the eye care industry. If you feel there's something going on with your vision or something that could be related to your vision but aren't sure of what it might be, come into the vision center for your comprehensive eye exam.
Our Hours
Our current hours of operation are:
Monday 8:30 AM – 5:00 PM
Tuesday: 8:30 AM – 5:00 PM
Wednesday: 9:00 AM – 5:00 PM
Thursday: 11:00 AM – 5:00 PM
Friday 10:00 AM – 3:00 PM
For more information about Dr. Johansen or either of his practices, don't hesitate to learn more. You're welcome to complete an online appointment request form while you're here on our site, or you can speak with one of our team members at [company_phone].