Top Eye Care Center for Contacts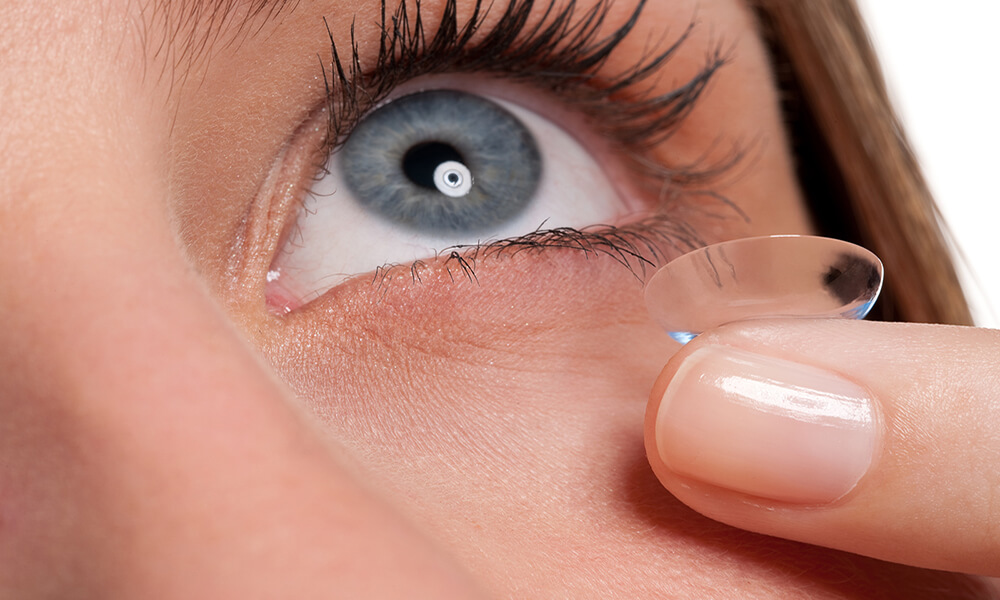 Contact lenses are a great alternative to glasses if you want to enjoy outdoor activities, switch up your look, or make it easier to wear other eyewear. Here at Johansen Precision Eye Care, we help you find the perfect contacts that let you live life without worrying about your vision.
Types of Lenses
We offer a wide variety of contacts, including regular prescription lenses for simple vision problems and specialty designs for more serious eye issues. We also offer scleral lenses, which are larger than regular contacts and are used to treat various conditions. Here are some common lens designs available for you:
Our most popular option, though, is multi-focal contact lenses. These vision aids are similar to bifocal glasses, with different levels of magnification designed for both close and long-range vision. Some multi-focal contacts have a firm division between the lens for your distance vision and the lens for up-close work; others have a smoother gradient that mimics natural sight. There are other configurations that may be appropriate, depending on your particular needs.
Some doctors shy away from prescribing contacts because they can be harder to fit than eyeglasses, we're willing to work carefully with you to find the best possible lenses. This is even true for senior citizens; you're never too old for contact lenses.
Daily, Weekly, Monthly
As far as frequency goes, there are many choices available for those who want to wear contact lenses. Dr. Johansen recommends daily contact lenses because they are less of a hassle and a lot healthier for your eyes. Daily contacts are about the same price as weekly and monthly contact lens options.
Contact Us About Contacts
Look no further for an eye care center in Newberry, SC, and the surrounding areas. Contact us through our online form or by calling [company_phone].