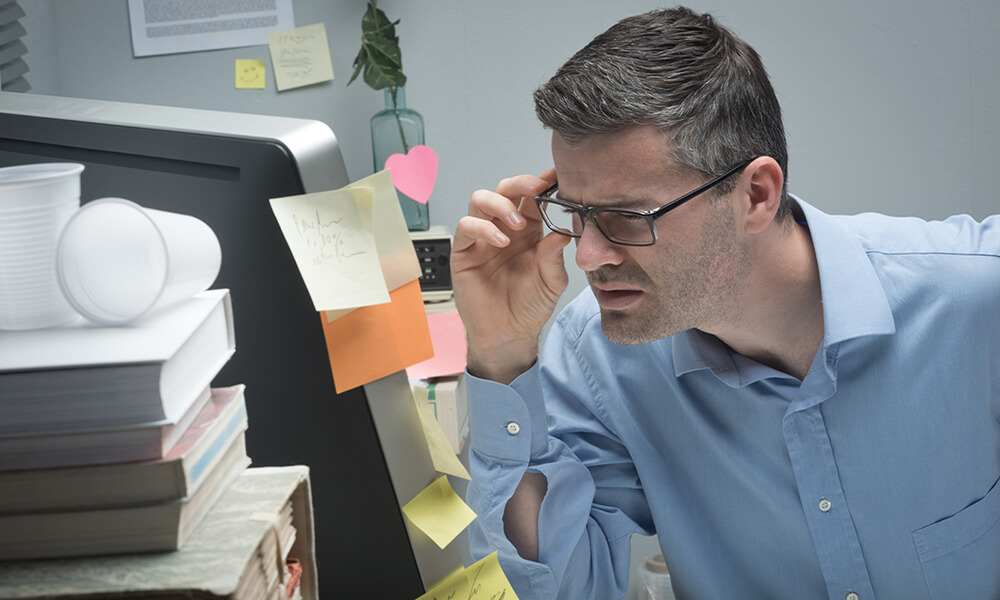 Blue Vision Protection From a Top Eye Doctor
At [company_name], we care about your vision. That's why we offer a wide variety of services to keep your eyes healthy, ranging from correction to protection. Blue light vision protection is one important tool used to preserve visual health in our modern world.
What Is Blue Light?
Although computer and TV screens are both useful and ubiquitous, they aren't always good for your eyes. Scientific studies have consistently found that computer monitors and other screens emit high levels of blue light, the most energetic of any light wavelength.
Why Is It a Problem?
While blue light occurs naturally, TV and computer screens emit high levels of it, and increasing screen use has led to increased exposure levels. Blue light causes eye strain with computers and can cause individuals to experience changes in their sleep cycle and even insomnia. Blue light exposure is especially dangerous for children, whose eyes are still growing and developing.
Staying Safe
Fortunately, there are solutions. Specialized lenses that filter out blue light have many benefits such as:
Reduction in eye strain
Little to no tint
Easy to wear
Many styles to easily match your look
Reduced glare from screens
Blue light protection lenses also greatly increase comfort and lower the risk of future problems.
Getting Started
If you spend a lot of time working on computers or dealing with screens, then blue light protection may be a good idea. As a top eye doctor in Greenwood, SC, and nearby areas, Dr. Johansen will help you find a solution that is comfortable, convenient, and effective, ensuring that you'll be able to keep your eyes healthy. Contact us today by using our convenient online form, or calling [company_phone] to get started.